About Singapore Indian Casket
At Singapore Indian Casket Services, we understand that in a difficult situation of losing a loved one, every family require us to be professional in providing them with the relevant information and quality service.
We are local Indians with proficient knowledge of the Hindu culture, funeral rites & rituals. Equipped with experienced professionals who have been directing funerals in Singapore for about 25 years, you can be reassured that we are your number one choice when the need arises.
Our funeral directors will listen with sensitivity, answer all questions patiently and provided you with all the required details for you to make an informed decision.
The man behind Singapore Indian Casket
SV Khanthan, aged 29, first learned the ropes of the funeral business working in one of the pioneer companies of the funeral trade during 2006-2011. It was during this time that he took interest in this trade to learn more about the funeral rites and rituals. He saw the need of change for the Indian community in terms of how funerals were being conducted. We needed to be more compassionate and raise the standards of service to the families. At the same time we also had to look into keeping the funeral cost affordable for the Indian community.
In July 2013, He founded Singapore Indian Casket. He spent 2 years on doing research and building up the back-end of the business. During this time, he conducted funerals with the help of a few industry friends and suppliers who helped him with equipments and expertise. He worked very hard to establish this Company from a fresh start-up.
By end of 2015, Singapore Indian Casket was fully operational on its own accord under the stewardship of SV Khanthan.
5 years forward, SIC is now the leading funeral service provider for the Indian Community in Singapore. Our testimonials speak for us.
SV Khanthan makes it a point to be at every funeral conducted to ensure the standards of service is maintained by his team members.
SERVICE TO MANKIND is our slogan and we have pledge to serve the Indian Community with pride.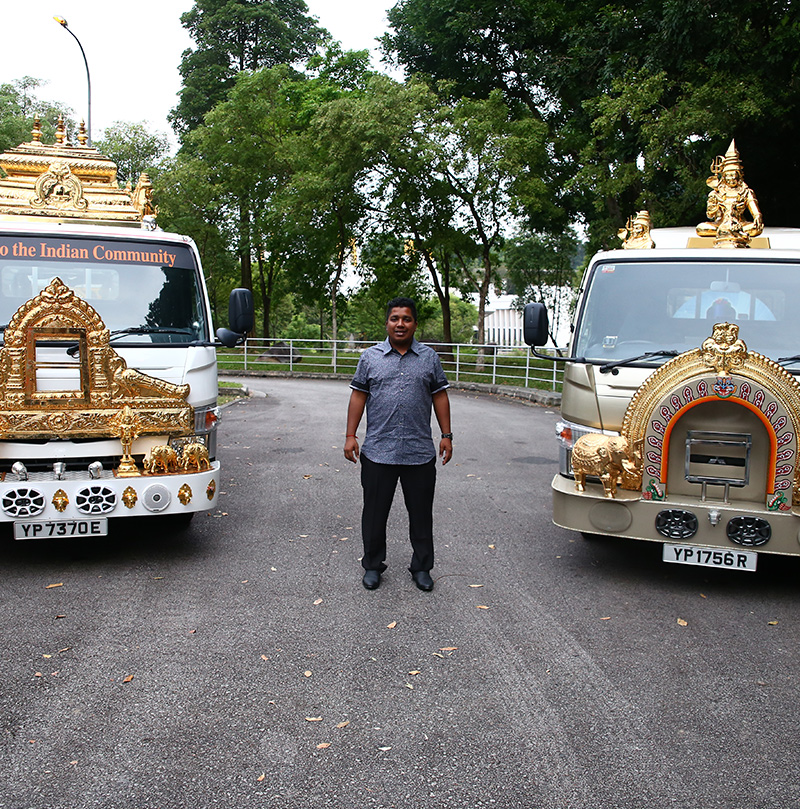 Get in touch with our team
Engage our friendly and professional team today!