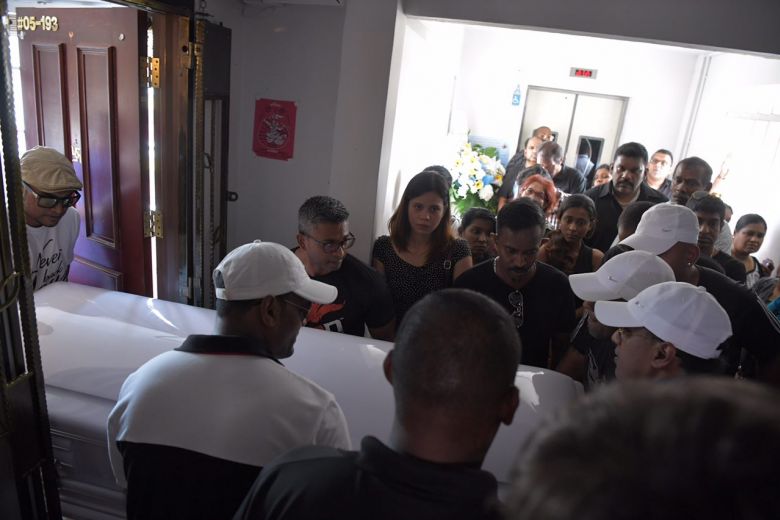 photo original source from Strait Times: ST PHOTO: KUA CHEE SIONG
Original Article Source From Strait Times
SINGAPORE – Hundreds of friends and relatives turned up on Sunday (Sept 24) for the wake of veteran bodybuilder Pradip Subramanian who died after a celebrity muay thai match against YouTube personality Steven Lim.
Mr Pradip, 32, was rushed to Singapore General Hospital after the Asia Fighting Championship match at Marina Bay Sands on Saturday night. He had looked shaken after the match and had to be helped out of the ring.
He died of cardiac arrest respiratory failure, according to a preliminary medical report.
The youngest of three siblings, Mr Pradip left behind his twin brothers Saravanan and Shanmugam, 43.
Mr Shanmugam, the younger twin, said: "This was definitely not the age for him to go. He's helped so many people, he's always passionate about bodybuilding and fitness. He's the youngest in the family, and suddenly he's gone."
His father, Mr Subramanian, 67, said they were initially unaware he was taking part in the fight. He went down to watch him fight and did not want to discourage him because he was in his gear and ready to fight.
Mr Pradip's friends and relatives gathered at his home at Block 807, Woodlands Street 81, as his white coffin arrived at about 3.45pm on Sunday.